SARAHSODA BRUMWELL
SODA, THE PERSON & THE PROJECT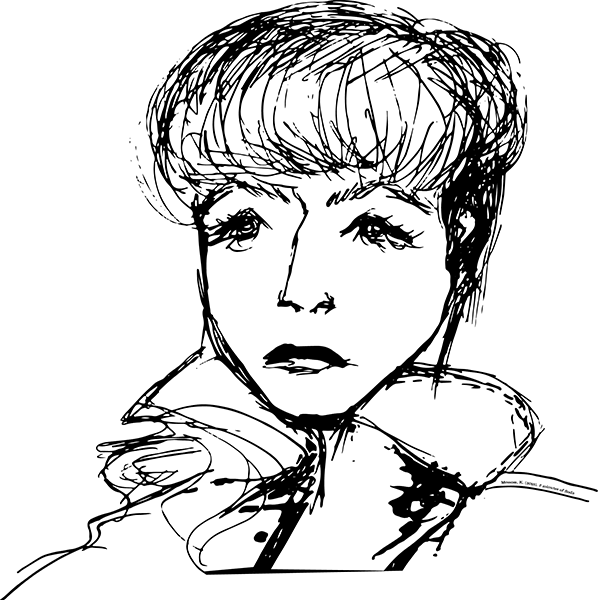 "I'd like to refer to myself as an artist. But I find it comes with a certain attitude that I don't possess. I am creative but am I a creator? A designer feels dry, linear, too mathematical for the emotional complexities of my practise. A maker, but of what? An architect of cloth? An engineer of soft materials? A delegate for unfinished stories? I am Soda" (Brumwell, 2021)

Within their dissertation, Soda, The Person and The Project, Soda conducts an undressing of the self in order to understand their gender identity development, trauma, and approach to practise, as it has been affected and expressed through dress. They continue their work by unpacking historical data related to gendered dress, to question what methodology needs to be reworked and how our understanding of the past can create future pathways.

Maintaining a personal connection with the work, Soda identifies how the application of emotions to dress practises can open a dialogue with the body, both within and beyond dress. Whether in positivity or trauma, specific elements of fashioning become vessels for emotions that affect identity expression. Their impact then becomes an important informant for the design process. In their own life, a 46L men's tailored blazer was the vessel for the lost self.  Centering focus on the architecture of a blazer both in its physical form and its emotional echo, they are unified in a single design.

Through pattern and garment development, they embrace form and inclusivity as their guiding principles. With specific tailoring techniques and padding manipulation, this creates a set of garments that exemplify the unification of masculinity and femininity for two participants. In doing so they provide a commentary on how makers can reinterpret apparel development. By examining bone structure, fat deposits, muscle mass, and general measurements rather than presumed markers of sex, Soda is able to create garments that best fits an individual's unique set of parameters. By acknowledging how specific attributes of sex have been addressed historically, Soda bridges the gap between sex, gender and unique desires of identity expression.
CLOSING STATEMENT
"Within our society clothing is gendered. It is sexed. It is exclusionary. And we can't afford to ignore it. In order to create inclusivity, work needs to be done to unpack where our understanding of gendered apparel occurred in our histories and how it remains in our current society. The inherent stories and connotations embedded within items of fashioning need new narratives and it is our responsibility as makers to impress upon these objects with compassionate action and an eagerness for change" (Brumwell, 2021).

Soda, The Person and The Project, is the beginning of a larger exploration that will be continued beyond a capstone senior project and insight further conversation and action for makers within the creative community.