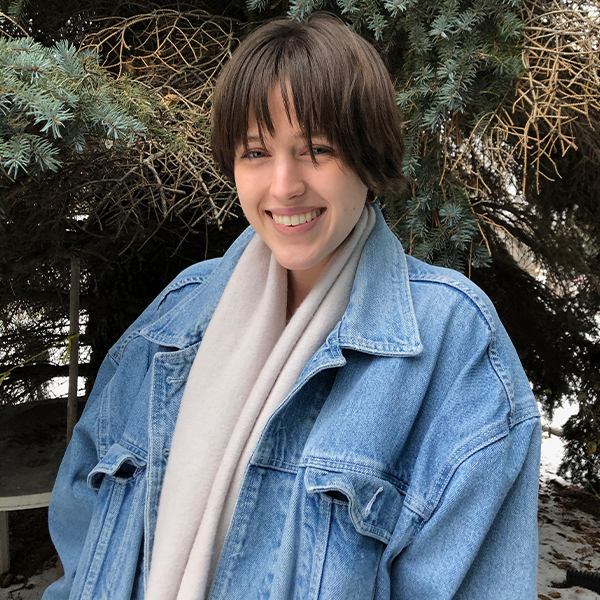 As a collection, Femina-7-3 is inspired by vintage and retro styles whilst encapsulating the energy of second-wave feminism. Deriving stylistic elements heavily from the 1970s, Femina-7-3 emphasizes the power of womanhood through symbolic motifs, bold colours, and classically feminine silhouettes.
Designed specifically through a feminist lens, Femina-7-3 aims for individual self-expression and honours past feminist icons.
This one minute clip depicts a summary of the entire process of knitting a sweater, from initial drafting and graphing to hand sewing and revealing the final garment.
CLOSING STATEMENT
I want to send a special thank you to all the profs and mentors I've had the pleasure of working with and learning from throughout my time with the Ryerson School of Fashion. I am also eternally grateful for the support of my family, especially my parents. Congratulations to all 2021 fashion graduates!