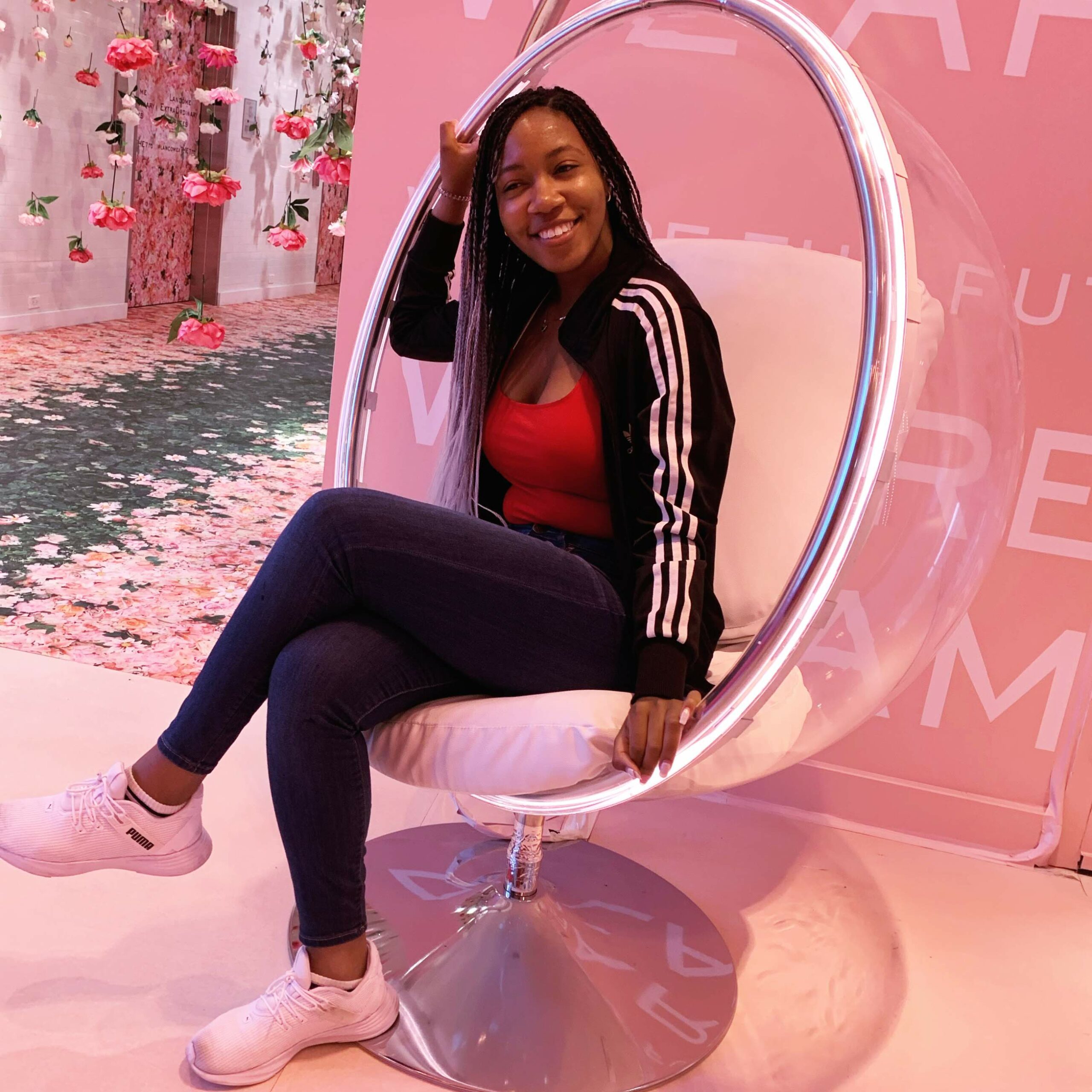 My S/S 22" Athleisure collection is an exploration of the effect music has on the brain. When we listen to music we enjoy, dopamine is released. Music is a method of healing and a source of comfort during difficult times. In correlation to the theme, this collection features a custom textile print. This print is a voice recording of my voice saying, "music is the medicine of the mind". Overall, this collection is designed to translate the same sense of comfort that music provides us.
CLOSING STATEMENT
Firstly, I would like to give thanks to my mom and dad for supporting and encouraging me throughout my journey of becoming a fashion designer. Also, I would like to give thanks to my professor Susan Langdon who guided me and gave me great advice throughout the creation of my collection. I'd like to thank my amazing close friends and classmates who encouraged me to work hard and never give up. Finally, I'd like to thank the phenomenal photographer Adner and the beautiful models: Ellie, Fritzie, Kaydee and Carolina.
Although my journey at Ryerson has concluded, I am excited to continue my journey as a fashion designer.