KASIE LUNG
FOLDED TECHNOLOGIES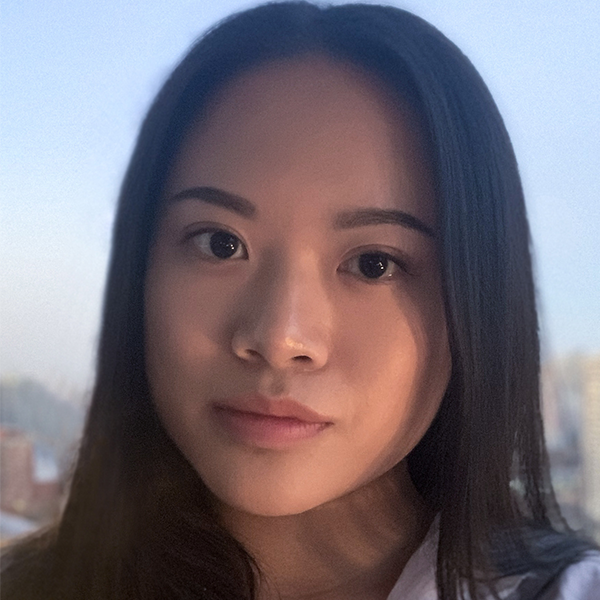 Folded Technologies is a senior thesis project that explores the intersection of fashion, technology, and kinetics.
The project concept was developed through an iterative ideation and exploration process involving practice-based research that analyzed various technologies, materials, and kinetic folding techniques. During the exploration process, various physical and digital sample tests were conducted, including folding over 100 paper samples using kinetic folding techniques; creating paper templates; pleating various weights and types of fabrics; testing specialized technologies and materials as actuators to move/transform pleats, and creating virtual 3D pleated samples and conceptual garments using CLO 3D software.
Subsequently, this research and exploration was creatively demonstrated through a series of garments that incorporate transformation or motion pleating using one of the three methods examined during the exploration phase: transforming pleats using rare earth magnets; moving pleats using a thread and motor system, and moving pleats using shape memory alloy wire (or muscle wire). The process of creating these garments involved everything from CAD to laser etching to 3D modeling to 3D printing to Arduino coding to circuitry. Currently, kinetic fashion is largely seen in the couture, costume, and performance wear industries, however, this thesis project focuses on how the concept can be applied to everyday modular fashion. The‌ ‌objective‌ ‌of‌ ‌‌Folded‌ ‌Technologies‌ ‌is‌ ‌to‌ ‌demonstrate ‌how traditional folding techniques can be combined with ‌specialized‌ ‌technologies and materials, to ‌allow for ‌practical‌ ‌applications,‌ ‌such‌ ‌as‌ ‌functionality,‌ ‌accessibility,‌ inclusivity, ‌and‌ ‌sustainability.
CLOSING STATEMENT
This thesis project has been an eye-opening experience that has provided the perfect gateway into the world of fashion technology. In the future, I aspire to continue exploring the potential around fashion, technology, and kinetics. Specifically, I aim to examine how the concept could be incorporated more seamlessly into everyday fashion, how the concept could be applied for functional/practical purposes on a larger scale, as well as how these moving or transforming textiles/garments might be beneficial to individuals with accessibility needs and/or address size inclusivity. As a new graduate entering into the creative industries, I aspire to further my knowledge and gain more experience in the fields of wearable technology, inclusive fashion, human-centred design, design research, digital design, fashion entrepreneurship, event planning, and project management. I would like to acknowledge the Creative Technology Lab and Design Fabrication Zone at Ryerson University for their continued support in this project through access to funding, access to laser cutting and 3D printing equipment, and access to research presentation opportunities. I would also like to extend gratitude towards my capstone professor (Tanya White), my family, and my friends for supporting and navigating me throughout this endeavor.