IYOBO OKUNGBOWA
THE SERENITY COLLECTION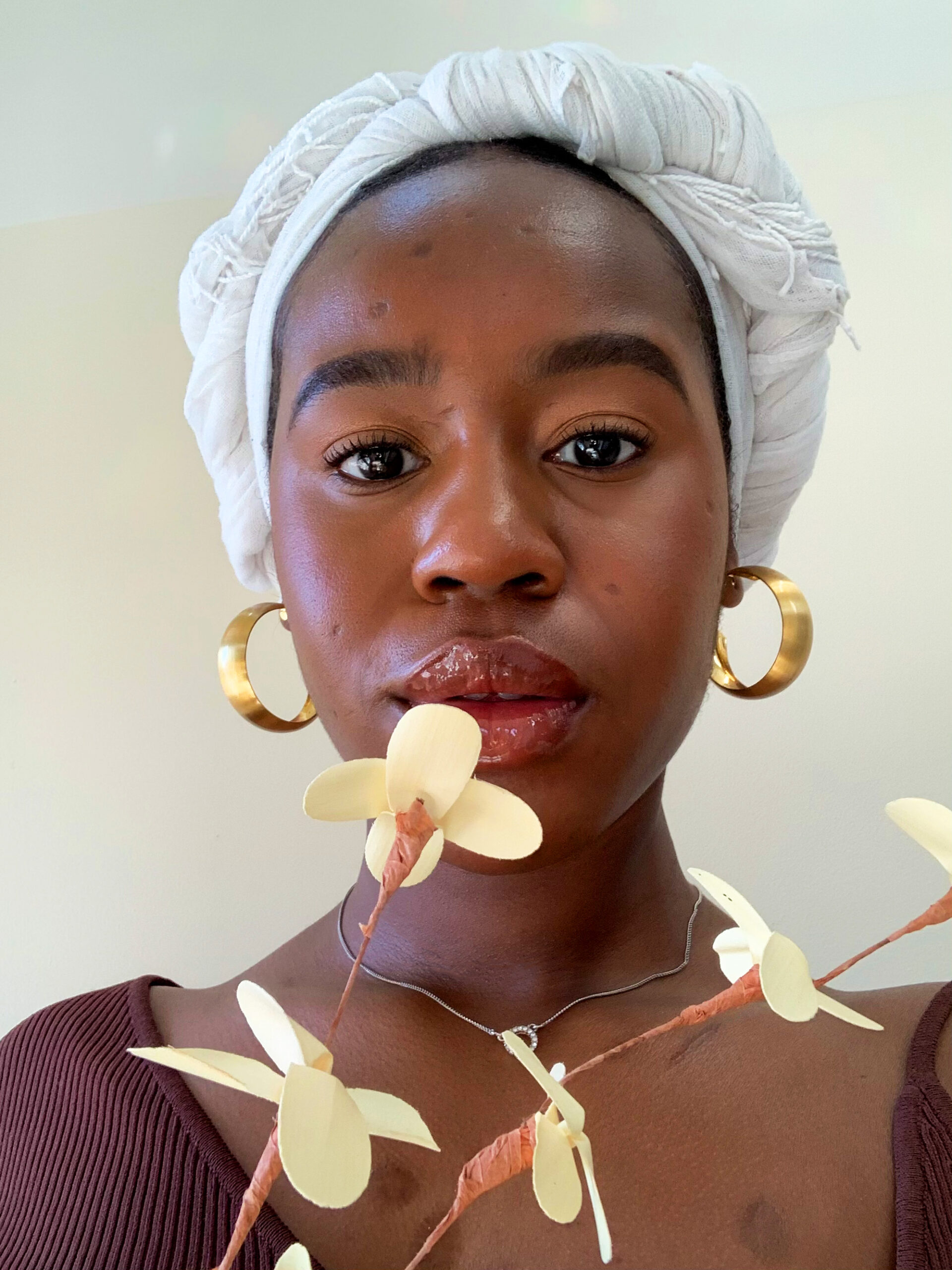 The 'Serenity' collection embodies the self-reflection that occurs when alone in nature, and the cultural heritage of Nigerian Adire fabric. As a result of the COVID-19 Pandemic, during the lockdown mostly everything was closed, and my initial response to that was to return to nature. I went on walks in parks and had picnics; with family, friends and sometimes by myself. I found that there's something about the separation from society, and everyday life, that causes you to take a step back, look inward, and reflect. This may result in changing paths or starting a new journey in one's life. For me, most of this reflection occurred when I was surrounded by nature. This collection also explores the processes of making Adire fabric through the collaboration with a Nigerian textile vendor, Adire Lounge. I hope that through this demonstration I can bring awareness to Nigeria's growing and creative textile industry.
The S/S 2021 Serenity collection is a resort wear line that offers a mix of contemporary and conceptual design. Each garment is grounded in hard shapes and influenced by nature and earthy tones.
The "resist batik" fabric dyeing method used in the Adire textile reference organic forms seen in nature. The pleated back panels embody the textures of a palm tree. The pleats visually illustrate the silhouette of palm leaves as they diagonally slopes to a point.
Look 3 is a three-piece outfit that includes an oversized dress shirt, a crop top and a pair of paper bag pants that are high waisted and flared at the bottom.
The oversized dress shirt includes gathers at centre front, a pleated yoke at the back and stylized raglan sleeves. This garment is made with 100 percent cotton poplin and sandy tan buttons.
The combination of soft yellow, with the fun and flirty silhouette, makes look 4 a great addition to the Serenity collection. It immediately reminds one of blossoming summers.
The cascading ruffles, finished with baby-lock serging, embodies the textures and movement of flowers in season.
The final look for the Serenity collection features an asymmetrical halter top dress with gathered detailing at the front top panel and right side.
The cascading gathered ruffles flow in the wind and emulate the silhouette of flower petals.
The word solitude is defined as "the state of being alone" and there is often a negative connotation connected to this word. My brand Solitude serves as a reminder that we can find peace, and comfort in being alone.
CLOSING STATEMENT
The process of designing and producing the Serenity collection was an intense, but fulfilling experience. I learned a lot about myself as a designer and about my interests in creating work that communicates a narrative while being enriched by culture and history. I would like to thank Adire Lounge for the creation of the beautiful Adire fabrics that I utilized within my work, my instructors Danielle Martin and Farley Chatto for your considerable help and guidance during the production of my collection, and my family for their support and encouragement. I plan to create more work that evokes feeling and thought as I pursue a career in costume design for film and television.